Installing A Dedicated Appliance Circuit: Burbank Electrician Champions 
Usually, newer homes in Burbank, CA, have the necessary wiring that includes dedicated appliance circuits for the most important appliances. However, there are older homes or those that are being remodeled or renovated that may require installation of new or more appliance circuits. You can rely on Burbank Electrician Champions to install new appliance circuits in your home. We also extend this service to businesses.
New Appliance Circuits
If you are using an appliance with a motor, it is best to install a dedicated appliance circuit for that particular appliance. It is safer and better to have several appliance circuits rather than using a single circuit for multiple appliances. If you overload one circuit, it can trip and the fuse may blow up. Hence, most reliable and reputable electrician contractors, like Burbank Electrician Champions, advice to have independent appliance circuits for each appliance.
Appliances that should have their own appliance circuit include: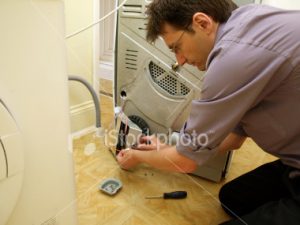 Refrigerator
Stovetop
Oven
Cooking range
Electrical and gas water heater
Furnaces
Garbage disposal system
Microwave
Dishwasher
Heat pump
Pool
Fountain
Spa
Flat-screen TV
Sump pump
HVAC unit
Window air conditioner
Washer and dryer
If you have any of these appliances, call Burbank Electrician Champions immediately. Our highly trained and knowledgeable electricians will be at your home or business within no time to install appliance circuits for these appliances. You will feel confident with our highly professional and courteous behavior, and you can rest assured knowing that specialists in appliance circuits are handling the job for you.
At Burbank Electrician Champions, we are equipped to install as well as repair new appliance circuits in Burbank. Whether you want one circuit installed or repaired or several, we will handle it for you. No job is too big or small for us and that is why homeowners and businesses in Burbank have to depend on Burbank Electrician Champions for all their electrical requirements.
Why Choose Burbank Electrician Champions?
It can be overwhelming to choose one electrical company from so many. However, you can have peace of mind when you choose Burbank Electrician Champions. When you select us, you will benefit in the following ways:
We are a local electrician who has been serving Burbank and the surrounding areas for more than 20 years.
Our competitive and transparent pricing structure and high-quality work is renowned and we always strive to leave our customers happy and satisfied with the work we do.
Our in-house technicians are highly trained, certified and knowledgeable to handle complex and simple jobs. We never use subcontractors.
Burbank Electrician Champions uses premium-quality materials that come with long warranties. We will always honor the warranties should something go wrong, but we highly doubt it.
We are all about customer satisfaction. That is why we have competitive pricing and high-quality work so that you have no reason to complain.
We have financing options to customers through reputable lending institutions
Our technicians will clean up the work area when they finish, leaving your home spick and span, just the way they found it.
We provide 24-hour emergency electrical service so you can call us any time of the day. You will always speak to a live representative who will help you out.
In case you have an older home that does not have appliance circuits for your modern appliances, feel free to contact Burbank Electrician Champions. We also have the expertise to fix and repair appliance circuits that have blown up or are not working optimally. With a prompt response time, we will be at your doorsteps within no time to evaluate your needs and recommend the most affordable and safest options to meet those requirements. Call today to schedule an appointment.