Burbank Electrician Champions: Electrical Tips to Help You Deal With Electrical Dilemmas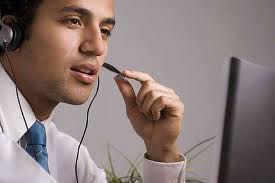 Not all electrical work is hard. There are a lot of things that one can easily do on their own. Without having to call an electrical service to come to their aid. Of course, you need to make sure you do these things right or it could short out a fuse and cause severe damage. But for those who don't know how to handle simple electrical problems. Learning these simple skills will help take you a long way. So here are some easy electrical tips that will help you out when you are faced with an electrical problem.
Tips for Extension Cords Safety
Extension cords serve only as temporary solutions to meeting your electrical tips needs. When using an extension cord, you should always make sure the third prong is in place so that you don't get a shock. You should also ensure that:
You don't use cords that are frayed, cracked or those that heat up when used for long, as these can be dangerous.
Your extension cords are nowhere near heat or water and not placed under heavy furniture or carpets.
You are using the right kind of extension cord for your device as different electrical gadgets make use of different cords.
Tips While Using Plugs and Outlets
Always use a power bar if you have many plugs that need to be plugged into the outlet.
If your switch plate covers are broken, make sure you change them immediately as you do not want to risk getting a shock.
Have Ground Fault Circuit Interrupter's installed outdoors and particularly, in your bathroom. And make sure you test them occasionally to ensure that they are working like they should.
Tips for Your Home Electrical System
When installing lights in your home, make sure you use the right ones. Which are insulated so as to prevent sparks from issuing out of it. At the same time, when installing a bulb fixture. You need to make sure you do not exceed the recommended wattage level as this could also be dangerous. You should also keep a watch for signs that indicate that your electrical system is not functioning like it should. So, the moment you notice your lights start to dim or flicker, you know that there is something wrong with the fuse.
If you find electrical tips for a switch or fuse that is hot to touch, make sure you read carefully. Thus, if a burning smell starts to issue from one of the wires in your home or a breaker starts to trip frequently.  You have got an electrical issue that needs to be tackled by the experts. In such moments, all you have to do is give us a call and our technicians will arrive at your doorstep to help you deal with the problem.
Why Choose Burbank Electrician Champions?
At Burbank Electrician Champions. We provide you with solutions to all your electrical needs. Whether you have something that needs to be repaired or are looking to deck your place up with some beautiful outdoor and indoor lighting. We are the people to call. Having 20 years of experience in tackling electrical problems, we have now mastered the art of handling them. With trained staff available 24 hours of the day. Every day of the week. You will never have to worry if you are stuck with an unexpected electrical problem.
We provide regular maintenance services for customers to avail of so that you can always be certain that your electrical systems are in good form. So don't hesitate to contact us right away and leave your electrical problems in the hands of the experts.