The Electrician Champions: The Same Day Resolution for Electrical Service & Repairs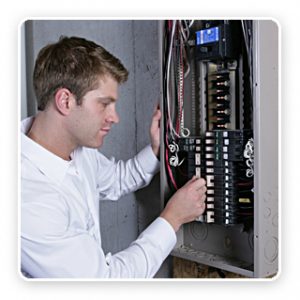 Electrical Services Repairs and more. While a lot of repair jobs at home can be done on one's own, there are some things that really need the touch of the experts. And electrical services in your home is one such thing. If you would like your home to have a look of its own, with some beautiful outdoor lighting. Or would just like to have the place lit at all times by installing a generator.  Or if you just want to get some electrical repair work done.  All you need to do is come to Burbank Electrician Champions and the leave the work into the capable hands of our technicians.
What We Offer
At Burbank Electrician Champions, we focus on providing you with safe electrical services that will make your home or commercial establishment the talk of the town. Some of the main electrical services that we have to offer include:
Installation Services
Electrical Wiring
Lighting Services
Circuit Breakers
Cloth- Insulated Wiring Replacement
Electrical Services repairs
Apart from these services, we offer you a whole bunch more. Not only will we do these things for you, but we will also provide safety inspection services. If your electrical system is not functioning properly.  You stand the risk of causing a fire right in your home. Thus, by availing of regular safety inspections, you will never have to worry about your home being a source of danger.
The moment our technicians get to your location, they will survey the job that needs to be done and provide you with an estimate of how much the service would cost. Having a friendly staff on hand.  You are always welcome to raise any questions or queries that you may have with them. With staff that is licensed, bonded and insured.  Hence, you can be sure that there isn't any problem that we can't handle.
Installation jobs, whether for a generator or for a lighting system, are far more complicated than simple repairs. This is why we follow a thorough procedure while doing this. Which includes a complete assessment to check the power demands of the place, before the installation is done.
More importantly, we provide maintenance services that are a must if you want your system to function as smoothly as it currently does. Not many people bother about maintenance and this is why their electrical system fails from time to time. Because, by going in for regular maintenance checks, you would always be able to ensure that every aspect of your system is working like it should.
Why Choose Burbank Electrician Champions?
Furthermore, when you come to us, you are assured of receiving quality at its best. With 20 years of experience in handling electrical services repairs in your city.  You will never be disappointed with the job we do. Some of the reasons why we are far ahead of the rest are:
We have a fleet of trucks in the area that provide daily services to customers so the moment an electrical issue surfaces.  All you have to do is give us a call and we will be there to tend to it
Being in this line for 20 years, we deliver prompt, honest and professional services that will always come to your aid
Being dedicated to providing customers with the best service possible, we provide safety inspections on every service call
Our electrical repair and restoration services make use of quality parts so you can be assured that they won't let you down anytime soon
Our electrical service costs are most competitive so you never have to bother about being overcharged
The moment you give us a call, we will provide you with a time frame within which we will arrive at your location. Known for reliability and professionalism.  Therefore, you can now count on receiving same day electrical services repairs in your neighborhood.
So head on over to Burbank Electrician Champions and know that you have got the experts are on the job. Contact us today!